Comprehensive Formulations. Uncompromising Quality.
Our Philosophy
We believe in Empowering You
Connecting the world with factual health information.
Backed by Science
Evidence-based products with optimal ingredients at the right doses.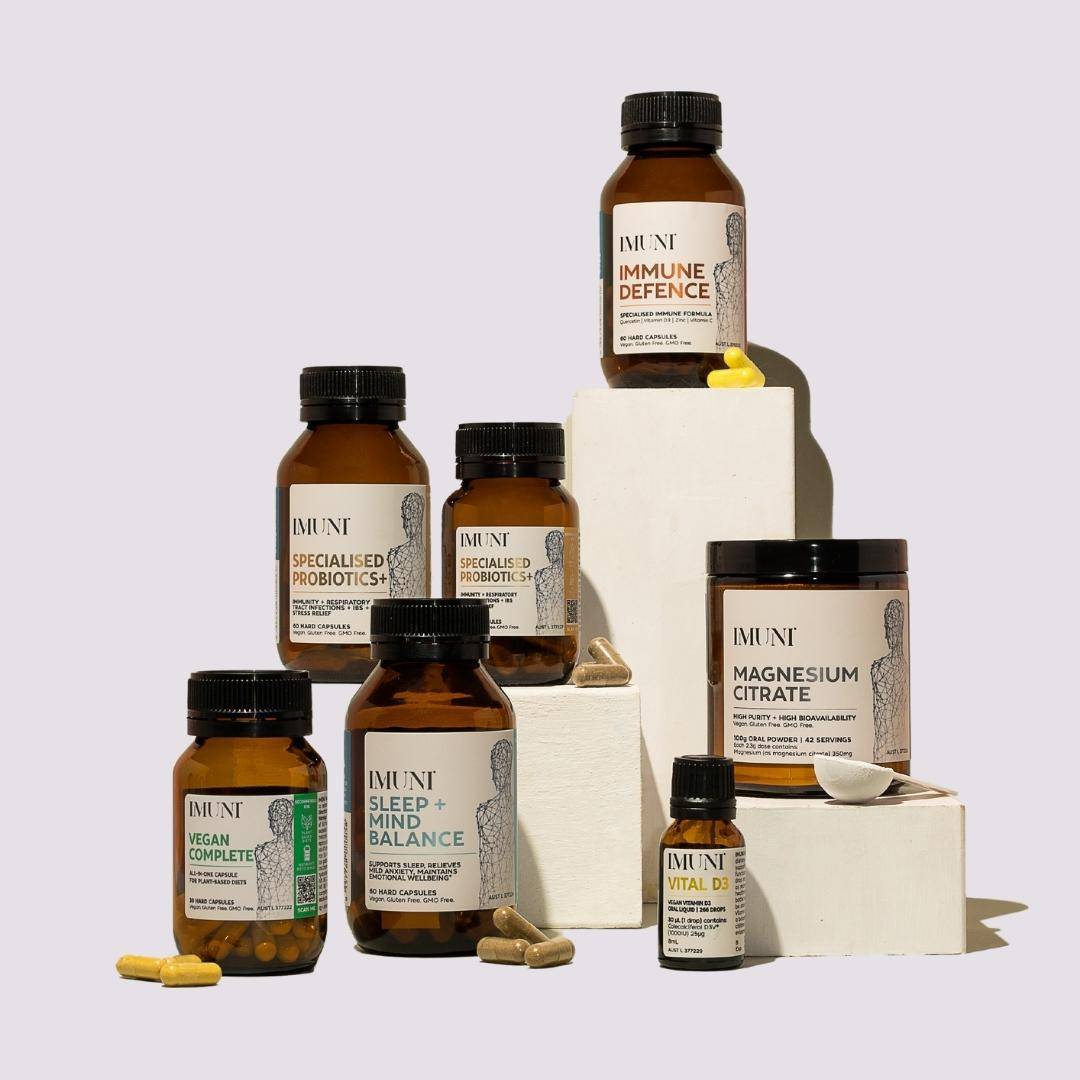 We share a passion for formulating nutraceutical products that contain optimal ingredients at the right therapeutic doses and best of all, we empower individuals to understand our products and the science behind their creation.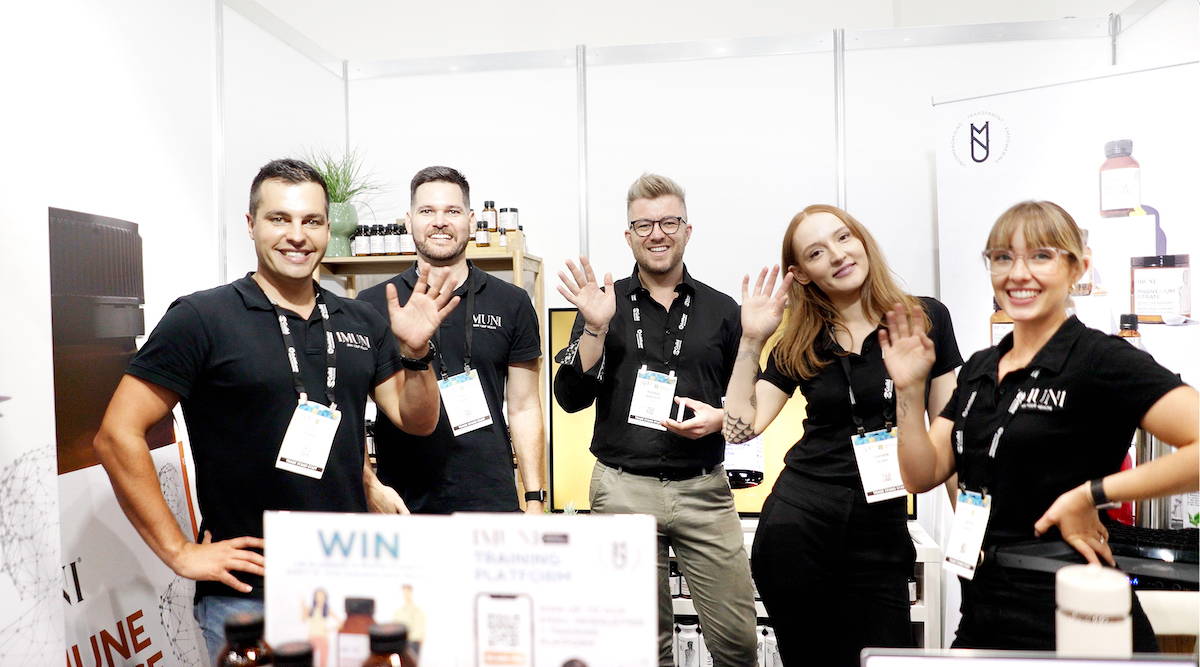 Leo H - Strategic Medical Advisor
Leo's passion for evidence-based medicine evolved into a business concept to connect people with important health supplements and the evidence behind them. Leo brings a wealth of knowledge and experience to IMUNI and leads our product development team.
Paul W - Director and Co-Creator
Paul has played an instrumental role in creating the business from its early days, executing vital aspects of IMUNI's daily operations, distribution and quality control to ensure our customers continue to have access to high quality products.
Richard B (aka 'Rich') - National Sales Manager
Rich is an enthusiastic sales professional with a strong tenure and history working in the nutraceutical industry. He understands that every customer is different and has an ability to develop the right action plan for each individual customers needs.
Carmen B - Naturopath and Customer Service Consultant
As a qualified naturopath, Carmen is also a key part of our customer service team, assisting customers to understand our products and the science behind their creation.
Rachel P (aka 'Rach') - Nutritionist and Customer Service Consultant
Rachel plays a key role in advising on nutritional aspects of health and wellness; educating and informing the IMUNI community; and leading our customer service team.
Together we collaborate with leading naturopaths and industry consultants to ensure all IMUNI's products and education campaigns comply with our values of being Uncompromising, Transparent and Empowering.
Vision
Our vision is to become a market leader in formulating the world's most trusted evidence based products.
Mission
Our mission is to collaborate with industry leading experts to formulate evidence-based products and to set an uncompromising benchmark for quality. We strive to empower our customers to understand the science behind medicine and inspire our community to lead a healthier life.
Values
Uncompromising -

To the team at IMUNI, upholding our value of 'uncompromising' means striving towards perfection in creating trustworthy, evidence-based products and communicating reliable health information to our community.

Our aim is to cut through the noise within the industry and be a place of truth and education. We want to create a platform where we can enable our community to reach their goals through looking after their health. The message to our audience is "OWN YOUR HEALTH", and to empower you to do so.⁠

Transparent -

Transparency is a core value which informs everything we do at IMUNI. We are committed to our customers and community, to be honest and open about our products, including the types of ingredients we use and why.

We also want to take you along our journey, and show you the ins and outs, and the behind the scenes of IMUNI and our team! We aim to communicate trusted and reliable information to inform our community based on accurate and reliable information resources, while dispelling common fads and myths.⁠

Empowering - IMUNI strives to empower you, our customers and our greater community to understand the science behind medicine, and to make informed healthcare decisions. We strive for perfection in our products and the service we give to our customers. We are always looking for ways to evolve our products in ways that consider and support our consumers' needs. Our product development is informed by up-to-date evidence to identify specific ingredients and the therapeutic doses that are most likely to be beneficial for human health. Every ingredient is included for a reason and we want to ensure our consumers understand why.
100% Money Back Guarantee
IMUNI is so confident about our formulas that we are proud to offer a 100% Money Back Guarantee. If you are not satisfied with your IMUNI product, please contact us about our 100% Money Back Guarantee Policy. IMUNI's Money Back Guarantee is available for all purchases in-store from approved retailers within Australia* and for all customers purchasing through the imunihealth.com website. We also encourage you to contact our customer service team to provide feedback or look at alternative solutions to your health requirements.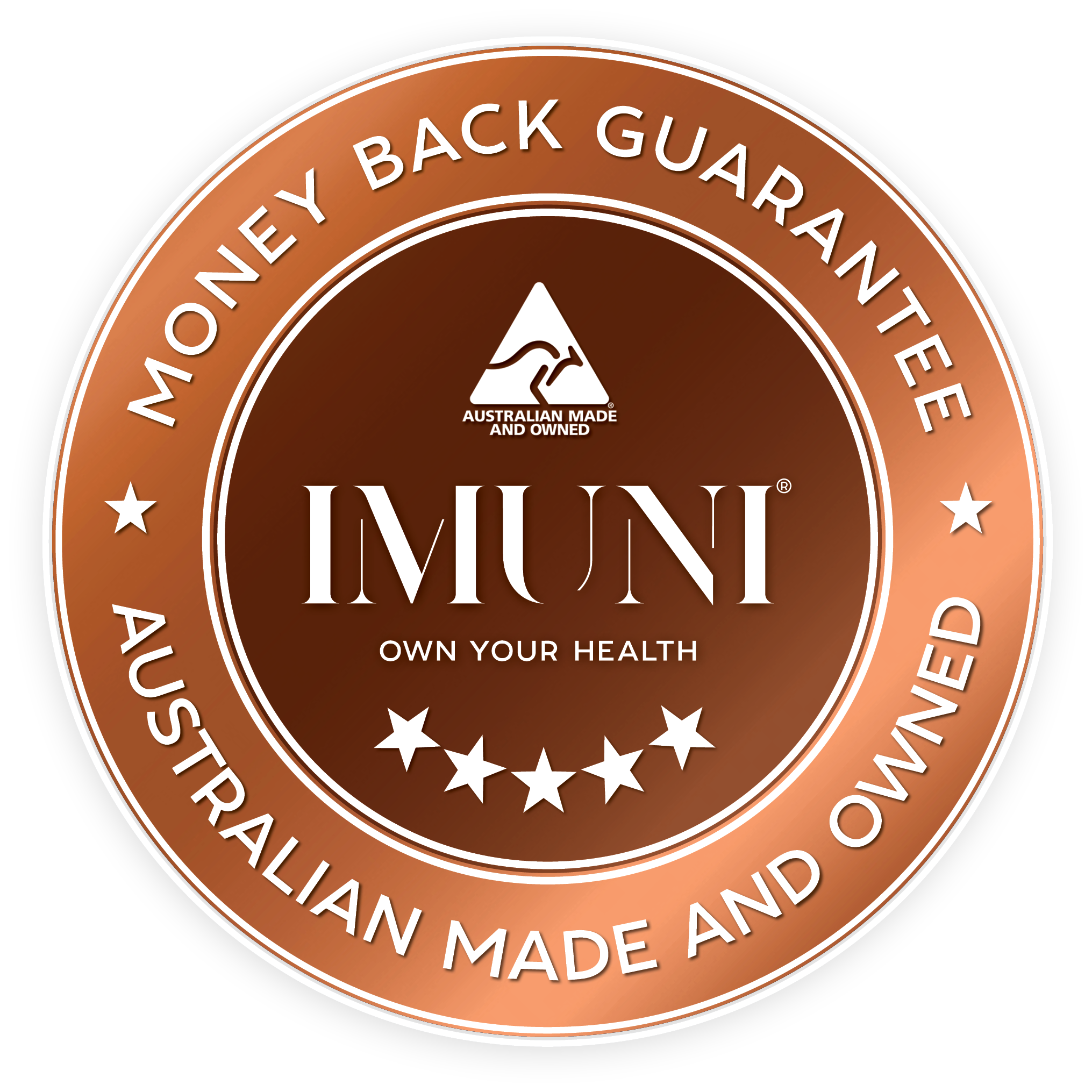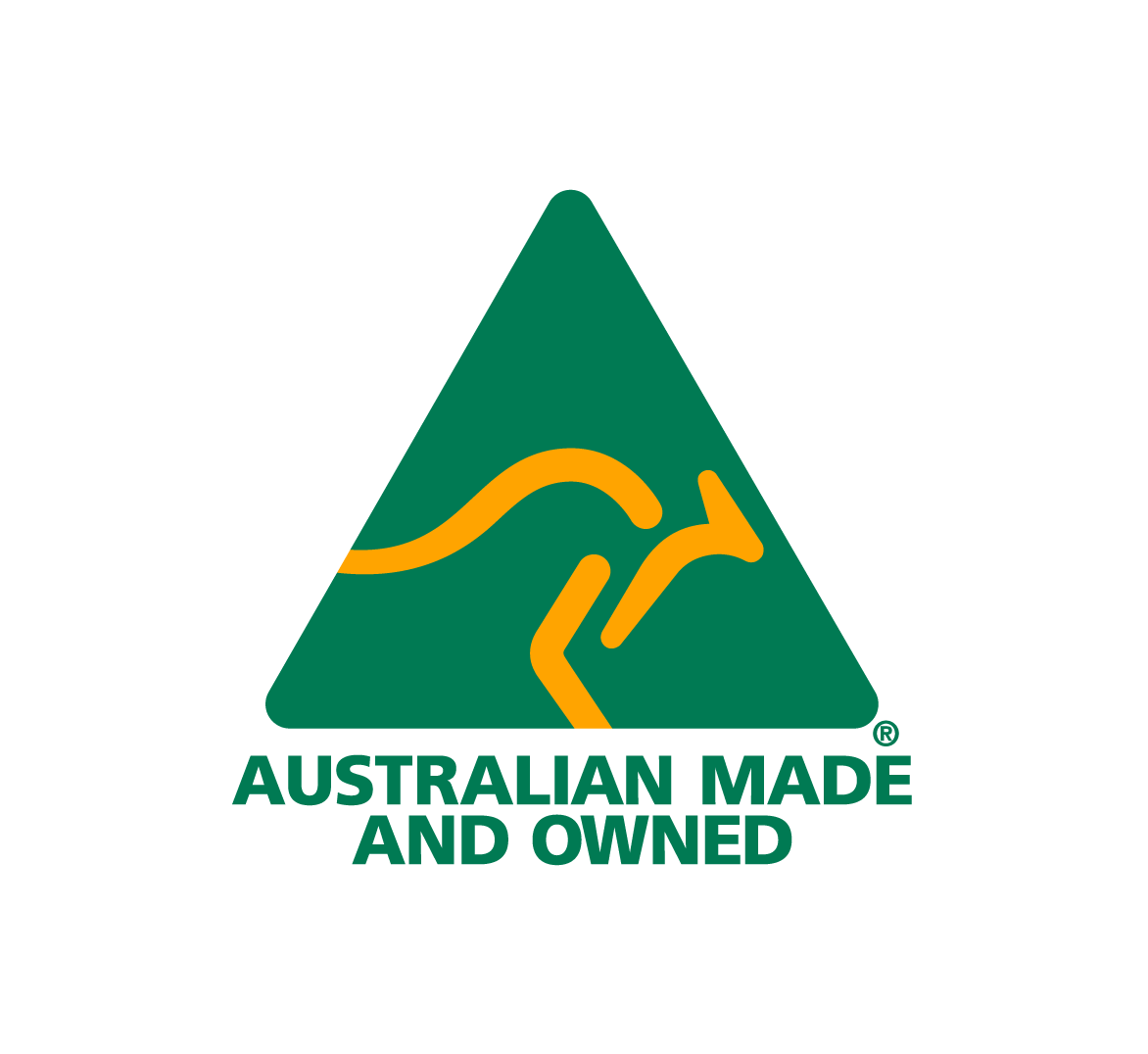 Australian Made and Owned
We are proud to be 100% Australian Made and Owned.
Operating from our head office based in Brisbane, Queensland and ship our supplements to most countries worldwide.
We create specialised formulations sourced from high quality ingredients at the right doses.
#AustralianMade
Australia's Nation Brand
IMUNI is proud to join over 350 Australian organisations that have been recognised as quintessentially Australian under Australia's Nation Brand. We look forward to showcasing our products and services as the first choice for Australian investment, tourism, education and business.
Australia's Nation Brand is inspired by ancient stories from the Dreaming and is embedded with a cultural richness that speaks distinctively of Australia. To learn more, hear from Indigenous design studio, Balarinji. 1% For The Planet Member
As a proud 1% For The Planet member, we contribute directly to environmental organisations dedicated to preserving and restoring our planet.
1% for the Planet is a global movement inspiring businesses and individuals to support environmental solutions through annual memberships and everyday actions. They advise on giving strategies, they certify donations and they amplify the impact of their network.
Businesses that join 1% for the Planet commit to giving 1% of gross sales each year to their approved nonprofit partners through a variety of support.
"This is not philanthropy. This should be a cost of doing business. It's paying rent for our use of the planet."
- YVON CHOUINARD
Founder of Patagonia and 1% for the Planet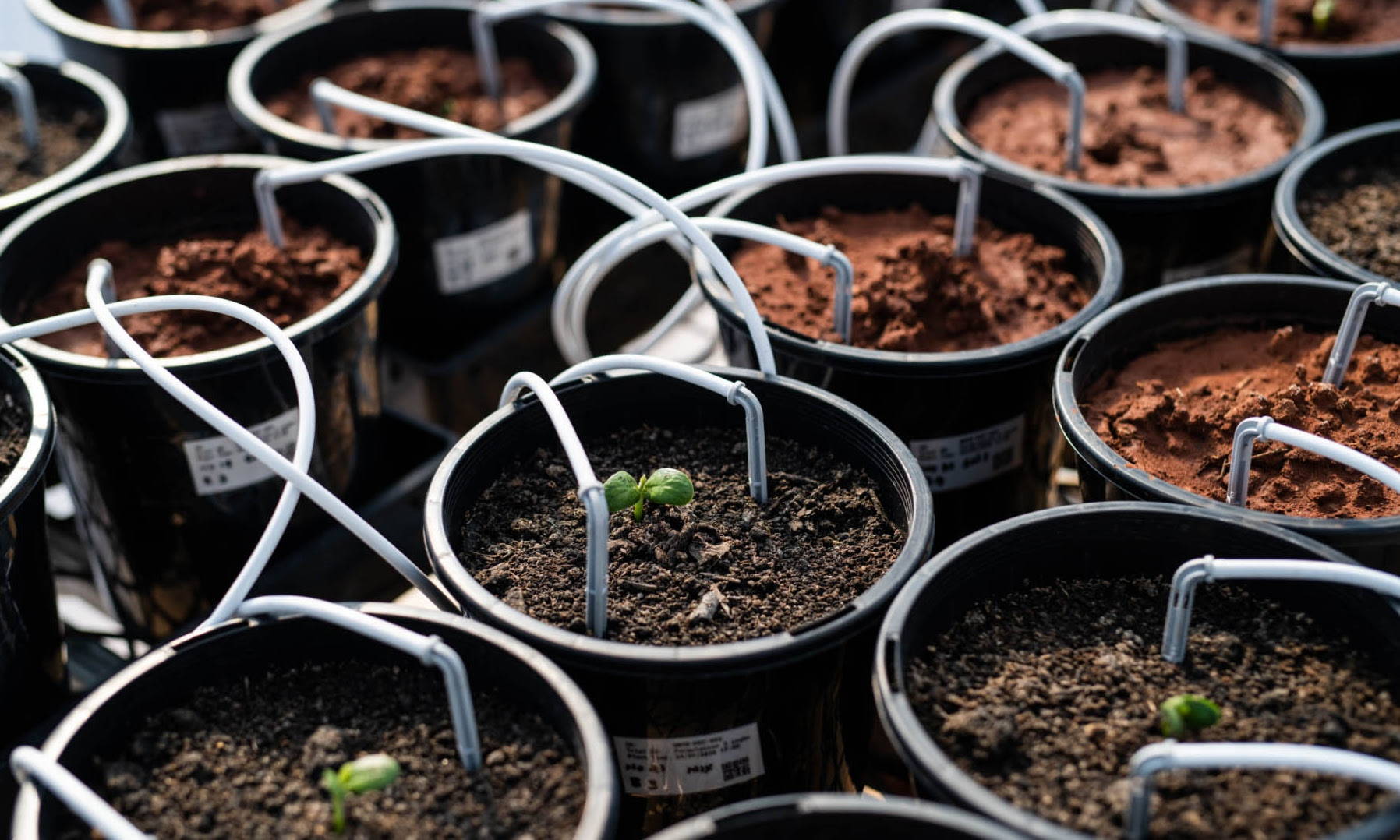 All deliveries are carbon neutral
Our shipments are carbon neutral and fund carbon removal companies through the Planet app, like Loam Bio. They developed a microbial seed coating that increases carbon in soils and crop yields, and are testing it on 1,500 hectares of farmland in Australia.